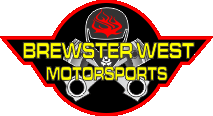 Site content copyright © Brewster West Motorsports

If it has 2 wheels and lives off road, we service it!

We provide service for your off road motorcycle ranging from simple oil changes to high performance engine building. Our services include -


- Full engine diagnostic & repair

- Big bore kits & tuning

- Suspension tuning (we are a Riders Edge dealer)

- Nitrous kit installation

- Turbo kit installation

- Custom dash mounts, pipe guards, rad guards, foot pegs

- Accessory installation

- Tires



Because all projects and bikes are unique, we cannot provide accurate pricing for our services on our website. Please contact us with your details and we can provide an accurate quote for you.

Provide as much info as you can for us, such as -


- Details of failure or tuning issue

- Your customization ideas

- Type of riding you generally do

- Make and model of your bike